During their work, our employees are limited by neither national borders nor business divisions. As a result, our staff and customers benefit equally from individually accessible resources and great international know-how. The team, their equitable interactions, and an open corporate culture characterised by respect, appreciation and equal opportunities represent our special focus.
In this respect, individual freedom of design and decision-making are as important to us as individual responsibility. Beyond formal compliance with statutes and regulations, our employees act in the interest of the customer and the company. Our code of conduct follows international standards and is strictly observed by each of our colleagues. This code was derived from ethical requirements, effective laws and internal policies and is anchored in our compliancemanagement system.
Our employees exude a special team spirit that goes far beyond the work environment. This is particularly true of those colleagues who are deployed hundreds of kilometres away from their families and have much more in common than just their work. During the week they spend a large part of their free time together and are like a small family within the large family of EQOS. In some cases, there are actually several generations of "real" family members working for us.
Entry, commitment and career development
Health protection and occupational safety
Occupational safety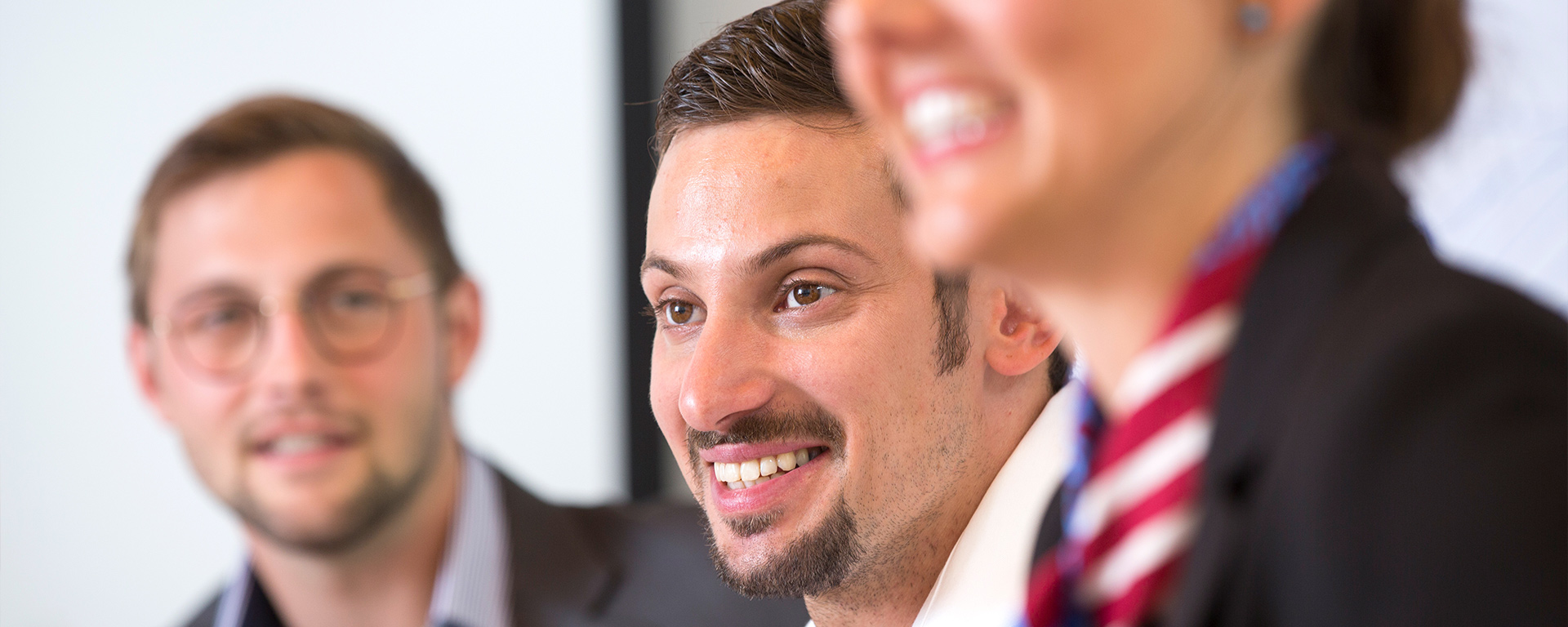 Entry, commitment and career development
entry
It is important to us to make our new co-workers' entry into the work environment as simple as possible. For this purpose, we have initiated a monthly introductory programme for employees. Within just a short period of time, this programme provides our staff with important information in condensed format, such as operating rules, IT programmes or topics concerning occupational safety and health. In addition, all newcomers can build their own internal cross-divisional network consisting of both long-standing and new EQOS Energie employees during the training seminars. This makes the starting phase and later cooperation during projects much easier.
As part of our corporate culture – and to make it as easy as possible for all new employees to get acclimatised and to learn the ropes – both supervisors and direct co-workers give their best.
Commitment
Our employees have one thing in common: their commitment. This is shown in overhead line projects during which masts are erected and cables are installed under the most difficult conditions, during the development of new patents for railway technology, during complicated assemblies in power stations or while fitting buildings with repeater systems. Every day, our colleagues grow beyond themselves. Their commitment often extends beyond their direct area of responsibilities and they actively help to shape their work environment. As a responsible employer, we make sure to keep a "give and take" balance. On the one hand, we expect great dedication in order to achieve optimal solutions; on the other hand, we appreciate this strong commitment and invest in an attractive work environment.
To our employees, we offer:
Flexible work times
Career and promotion opportunities
Fair wages and salaries
Access to our cutting-edge machinery
Career development
We view continuous learning as the foundation of our corporate success. This includes the willingness to get excited about new things and to grow one's own personality and capabilities. It is the only way in this increasingly complex work environment we can succeed in rendering services for our customers that will be appreciated in the long term. Lifelong learning is a foregone conclusion for us. As a result, we offer a broad range of additional training opportunities to all of our employees. Our development programmes span across all capabilities needed by our employees: from individual courses to specialised academies and development programmes.
Would you also like to develop yourself further? Then take the first step and send us your application!

Health protection and occupational safety
Protecting the health of our employees and their work safety is our top priority. We comply with the highest standards defined in the HSEQ(Health, Safety, Environment and Quality) and anchored in an integrated management system. Our prevention follows a holistic approach that includes measures for technical safety and occupational medicine as well as health protection.
Within the company, we design the work environment for our employees in such a manner as to maintain and promote their well-being. For this purpose, EQOS Energie implemented various measures regarding physical and mental health in the workplace. This way, we are creating a framework for healthy work while at the same time motivating each individual employee to greater health awareness.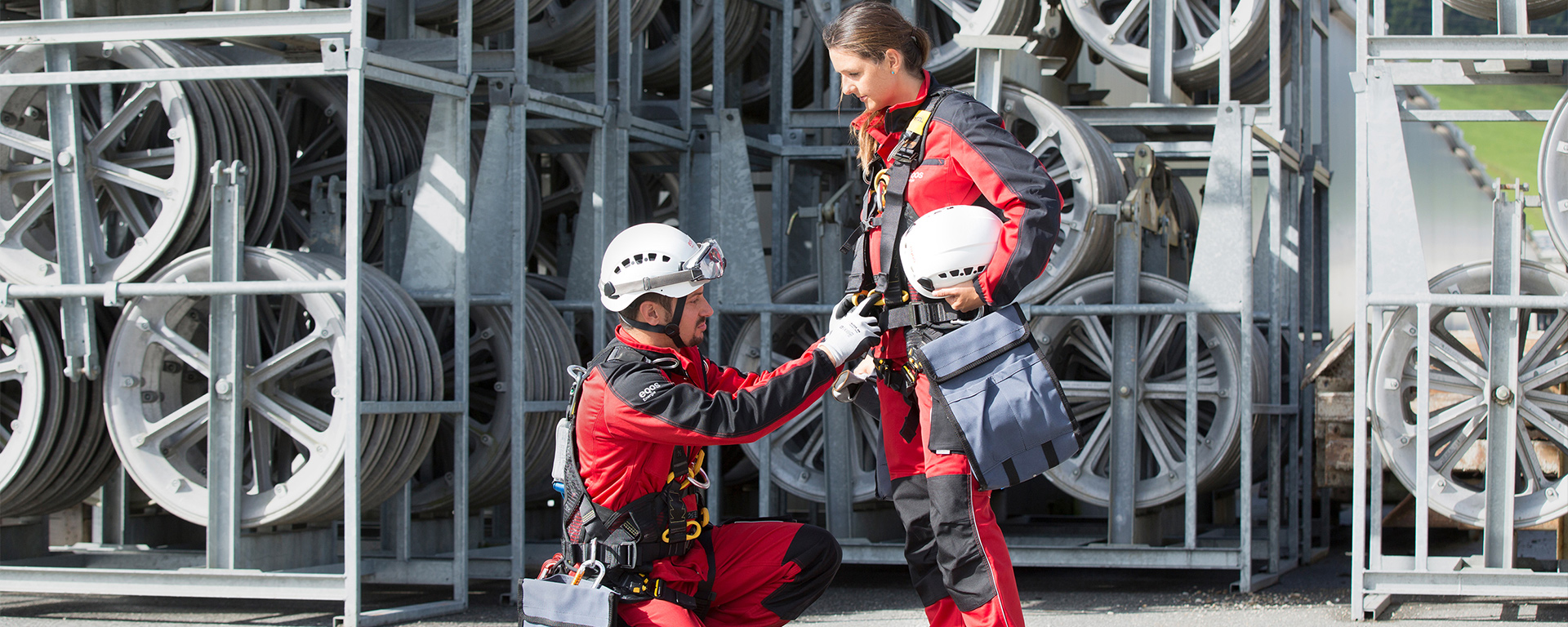 Occupational safety
We want the people who work for us to get home safely. This has the highest priority for us and we work on it every day. We reduce the number of accidents by systematically minimising unsafe conditions and actions. Our vision is clear: "Zero accidents". When it comes to occupational safety, we commit to establishing clear rules and to being uncompromising in our compliance with legal regulations. We implement behaviour-oriented prevention measures to sensitise employees on workplace risks and hazards in order to enhance their risk and health knowledge. This ultimately enables them to evaluate and modify their actions. Employees have both the right and duty to avoid any unnecessary risks in order not to jeopardise their own health or that of their co-workers.
As a responsible employer, we far exceed our legal obligations. We investigate continuously and conscientiously where we can minimise potential hazards. For this purpose, we employ specialists for occupational safety, company physicians and safety officers.
Among others, we pursue the following objectives:
Continuous reduction of the number of accidents with downtime, the so-called lost time injury frequencies (LTIFs)
Increased execution of construction site inspections, also by the management
Internal campaigns for sensitising the employees to occupational safety issues
Implementation of a concept for alternative workplaces
Standardisation of safety and rescue concepts
Documentation of mental stress in the workplace, derivation and implementation of preventive measures
Introduction and further development of the instructional toolbox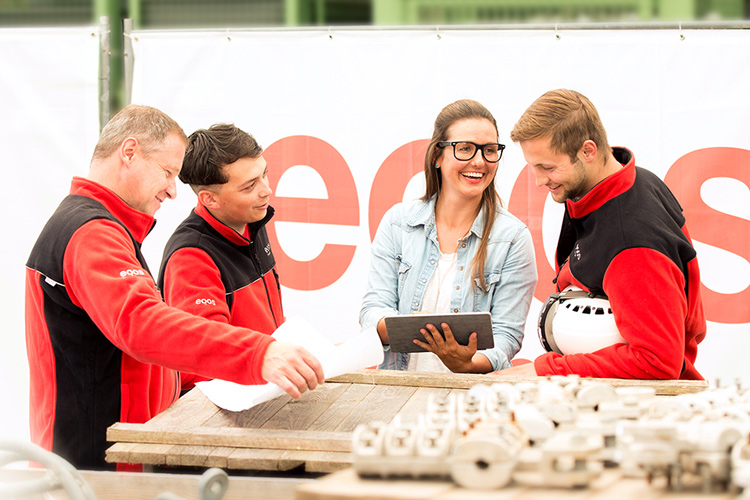 Find the best job at EQOS!
Success story
The everyday work of our colleagues
Working at EQOS feels like being part of a big family. Project manager Kevin has been working at EQOS in Luxembourg since 2011. He is responsible for high-voltage substations in France, Belgium and Luxembourg.
read more »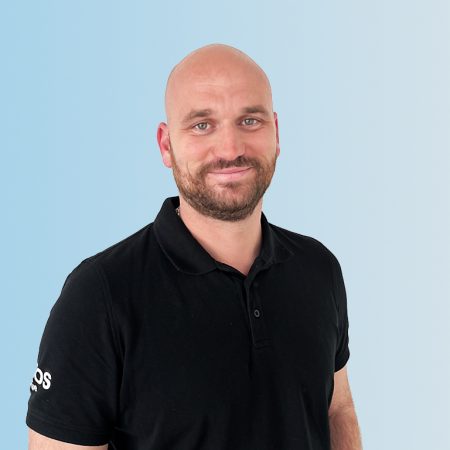 Matthias feels very connected to EQOS. He worked as a fitter for the predecessor company of EQOS and joined Technik Centrum Thale (TCT) in 2014 as a radio relay fitter. Things came full circle in 2021 when TCT became part of the EQOS Group through an acquisition.
read more »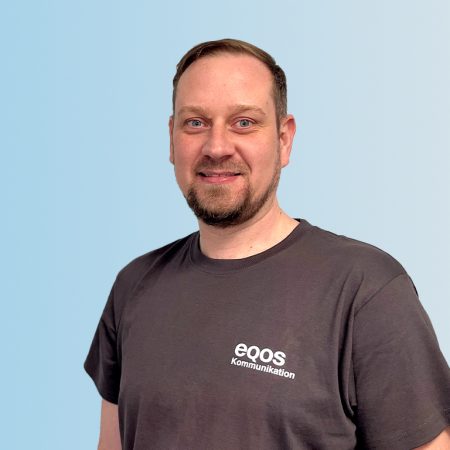 Project manager Daniel has had a stellar career at EQOS, taking on his first major project. This wouldn't have been possible without the support of his colleagues.
read more »